Facilities & Infrastructure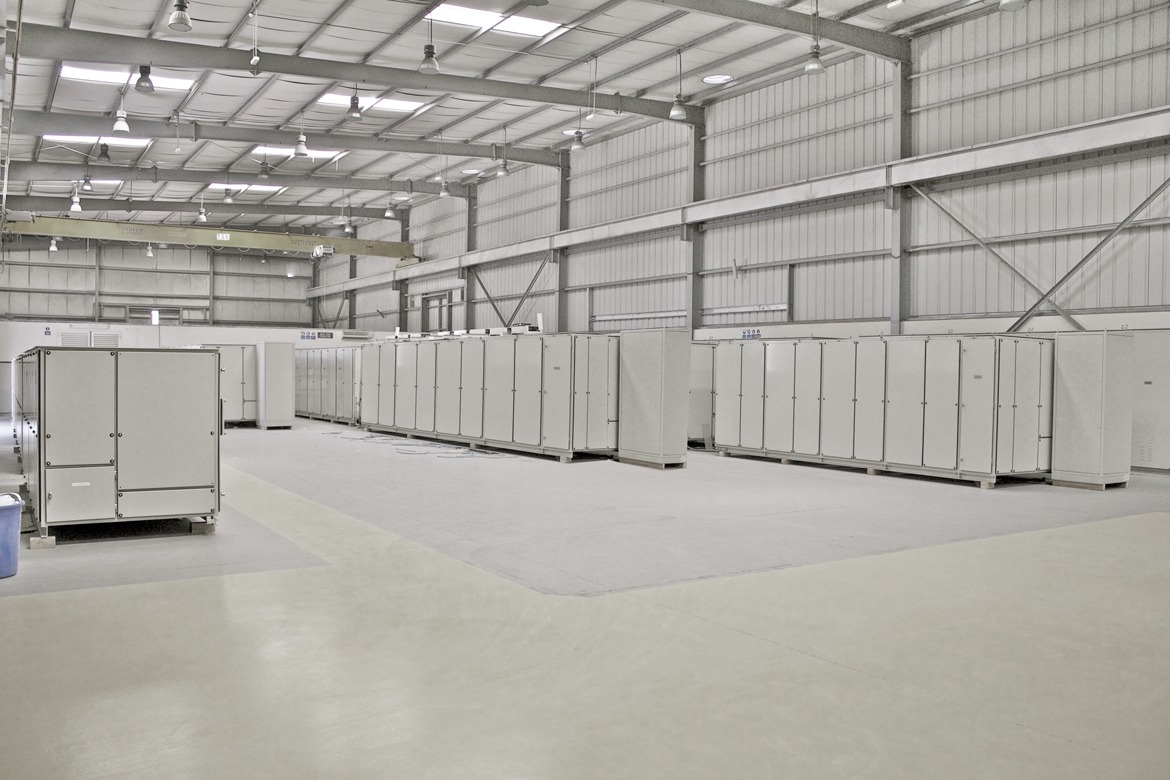 MANUFACTURING FACILITY
16000 sq.m. State-of-the-art manufacturing facility in the industrial city of AbuDhabi, UAE
ERP system for Work flow control and Project Management
PEOPLE
Core design team with more than 300 man-years of experience in the power sector across all the 3 continents -Asia, Europe and North America.
150+ qualified workforce with more than 75 engineers.
DESIGN
PSCAD & ETAP for Switching and Harmonic studyELEC DES & AUTOCAD for Drawings & BOM preparation
Maxwell 2D for Magnetic Field Plots
LABS
The ONLY company in this region to have the following test labs in-house:
Lightning impulse Lab up to 300kV peak
Temperature rise Lab
Ingress protection lab
TEST EQUIPMENTS
Our quality team is well equipped with an array of all the necessary test instruments and conducts various tests right from those on outsourced components to the ones on final fabricated solution. Every test procedure is followed to ensure conformity of the product to the policies and guidelines of the utilities/customers and countries.
TRAINING CENTRE
Ultramodern training center to provide hands on training to our clients and employees
GROUP STRENGTH
Apart from the above Power Economy is ably supported by the group's other business units located in Oman, India & USA.